COME AND PLAY

Joining the LEGO® team means building your career with one of the world's most recognised and loved brands. You will experience a safe space to grow, learn and do your best work. We believe leadership is for everyone, not just people leaders and we succeed together.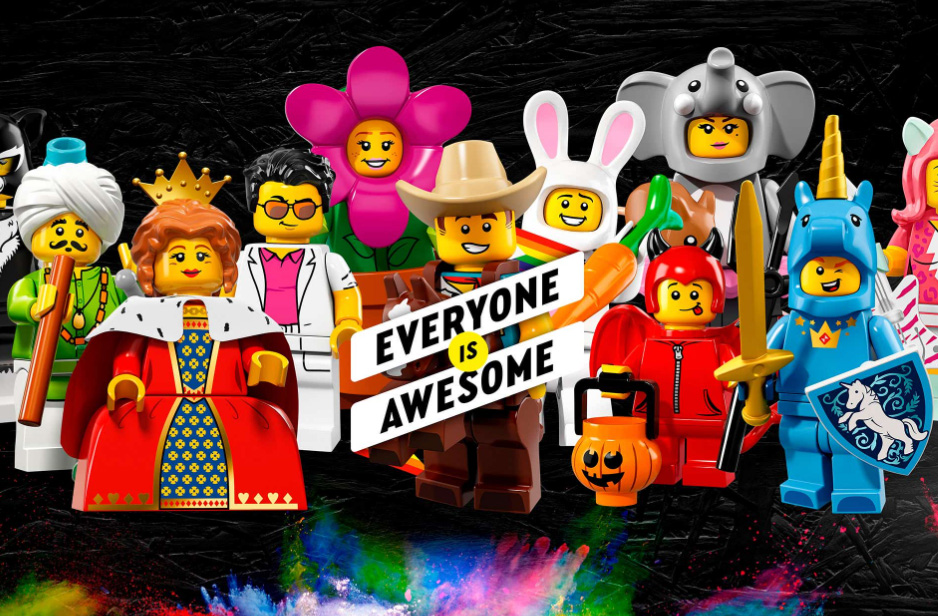 Inspire and develop the builders of tomorrow
Children are our role models and the importance of play has been at the heart of our business ever since 1932 when the company was founded. Today we are more than 17.000 colleagues worldwide, working to bring LEGO® play to children everywhere and guided by our mission – to inspire and develop the builders of tomorrow.' If our mission energizes you, come and help us make a positive impact on the lives of children, our colleagues, our communities and the planet.

Everyone is Awesome
At the LEGO Group we believe Everyone is Awesome and we do our best to create a culture where everyone is safe, valued and feel they belong.

Inside the LEGO Group
When you join us you will be part of our LEGO team. Here's some of the things we think you will really enjoy.

Benefits
When you join us you are part of the LEGO team. To succeed together, we invest in our culture and offer you health, financial, security and work-life benefits.

Play @ Work
You will be part of a playful and innovative culture and our work locations are designed to reflect that. We also have a yearly Play Day where everybody takes time out to play together and have fun.

Give back
You get the opportunity to take two days off every year to give back to the community. We run Local Community Engagement activities like summer camps in the US, a summer camp for Left-Behind Children in China and Re:CODE in London for schools in need.

Early career opportunities
We love early Talent. Whether you are a student, a recent graduate or in the early stages of your career, we have a wide range of opportunities and advertise when they pop up. Keep an eye out for these.

Getting to know the LEGO Group
What passion do you want to put in play?