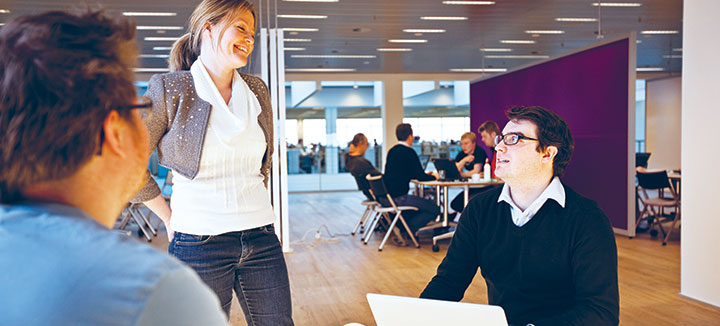 Workindenmark is a free public service for international jobseekers and Danish companies. Our website www.workindenmark.dk is the official Danish website for international recruitment and job seeking. On the site you'll find need to know and nice to know information about living and working in Denmark.

On Workindenmark.dk you can find specific information:
• In our job bank, you can search for jobs in Denmark with companies looking specifically for international candidates. You can sign up for a subscription service and receive news of relevant new job advertisements
• You can submit your CV to our CV bank and make your qualifications and competencies visible to Danish companies and to the recruitment consultants at Workindenmark
• You and your family can find useful information on all aspects related to moving to Denmark for work: job search in Denmark, rules related to residence and work, corporate culture, language courses, living conditions in Denmark, childcare, education, housing etc.

JOB OPPORTUNITIES
Denmark experiences lack of highly qualified professionals in fields of:
> Healthcare: doctors, specialists, mama-radiologists, psychiatrists, oncologists, radiologists, and researchers in radio-chemistry and radio-physics
> Biotech and Pharmaceutical sector: chemists, biochemists, regulatory affairs specialists, HSE consultants, solid dosage specialists, QA & QC specialists, safety surveillance specialist etc.
> Universities and research centres are looking for a wide range of life science researchers to the vacant PhD and post doc scholarships
> ICT sector is in need of experienced professionals especially within the field of Software & Web development
Engineering sector is looking for experienced specialists: oil, gas, railway and construction, mechanical, hydraulic, electrical etc.

Common for the labour market shortages in Denmark is the demand for experience.
For most of the vacant positions 5-6 years of work experience is needed. Those conditions don't apply to the research positions at universities or graduate programmes in the private sector.

WORKING AND LIVING IN DENMARK
Denmark has a lot to offer. The Danish welfare society is characterised by a highly developed welfare system with childcare, schools, healthcare, etc. Danish companies offer good working conditions, modern facilities and high-quality technical equipment. Competence development is highly prioritized and most workplaces regularly offer continuing education to their employees.
Previous studies have shown that a majority of foreign national workers in Denmark felt that their quality of life increased while living in Denmark.
Although it is a result of several different factors, many highlight the positive balance between family life and career in Denmark.

Foreign nationals who come to Denmark often mention safety and security as the country's most important characteristics.
As a foreign national, it is possible to get by easily in Denmark without speaking Danish from the start as nearly all Danes speak English.

More information about working and living in Denmark can be found on www.workindenmark.dk.
To apply: visit our website www.workindenmark.dk and begin your jobsearch.

Workindenmark has three centres, located in Copenhagen, Odense and Aarhus, where you can call in and get help with issues related to job search, relocation, rules etc.