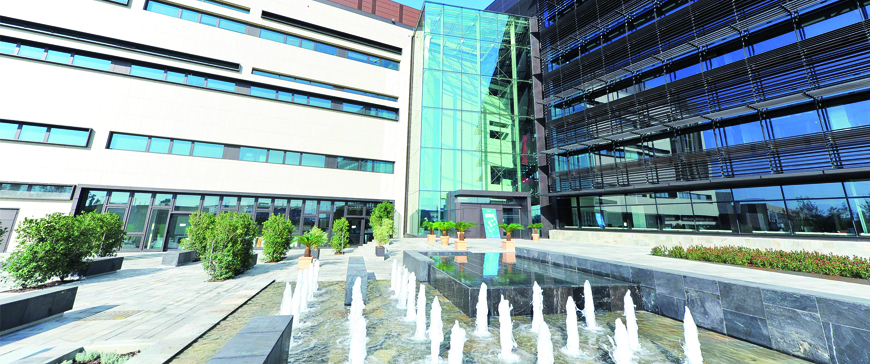 Chiesi is an international company originated in Parma, with more than 80 years of experience and a strong focus on research, development, production and commercialization of innovative therapeutic solutions in the Respiratory, Neonatology, Rare Disease and Special Care Therapeutic Areas. We are a Big Family, value-oriented, passionate, supportive and global with over 5,600 employees and 27 affiliates who have a real impact on people's lives in over 80 countries around the world. With a turnover of more than €1,7 billion sales, we are among the top 50 pharmaceutical companies in the world.
Sustainability at Chiesi
Chiesi is the first global pharmaceutical Group to be awarded B Corp Certification, a recognition of high social and environmental standards. We want to use business as a force for good and create a positive impact on people, environment and community.
People at the center
At Chiesi, people are at the center of everything we do. Promote personal and professional development, leverage on diversity to stimulate creativity and innovation, foster a culture of collaboration and team spirit and promote well-being: that is why people are at the center of our actions and our sustainable approach. Indeed, Chiesi has been awarded the Top Employer certification for 11 years in a row.

Everyone of us is different, Everyone of us is Chiesi
Chiesi is for those who are collaborative and committed to integrity. For those with an innovative attitude, who see challenges as a catalyst for transformation. For those who are curios to learn, and who want to go beyond what's expected.
For the agile and entrepreneurially minded.
For those who embrace sustainability and inclusion of people and ideas.
Chiesi is for those who want to be part of one cohesive global Family!

Everyone of us is different, Everyone of us is Chiesi.