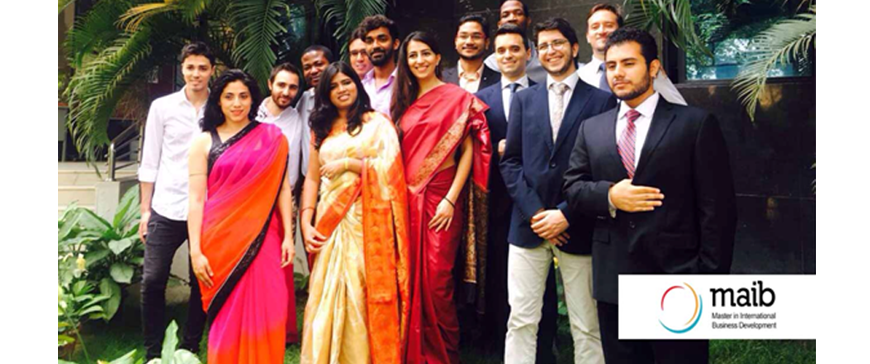 Economic, political and social changes are driving an increasingly global knowledge economy as internationalization is growing of significance worldwide. In light of this, academic institutions have moved from equating international strategy with international student recruitment to developing mature internationalization agendas that incorporate recruitment, research collaborations, and capacity-building.
Universities agree that the development of intercultural competence – i.e. the "ability to communicate effectively and appropriately in intercultural situations" – is a key priority in preparing graduates for the global workforce. With ever-increasing number of student mobility across the globe, higher education institutions around the world have been stimulated to establish international partnerships, aimed at preparing their students to work in a diverse society (de Wit, 2011).
Moreover, the economic crisis and the budget restrictions are forcing international companies to be more efficient in their professional and personnel selection to work around the world (Bhawuk & Brislin, 2008). Companies are looking for qualified employees with international experience, at least, bilinguals, and inter-culturally competent.
This changing landscape has called for the attention of the Universities to invest in study abroad programs to prepare students for their life in a globalized world. Beyond transferring study credits and acquiring language skills, study abroad programs provide the participants with opportunities to immerse in-depth into getting an international exposure. At the EU level, various programs have been recently "merged" into the "Erasmus+ Project" which is going to finance 14.7 billion € for the 2014-2020 period (+40% respect to previous budget), offering to 4 million Europeans (students, teachers, youngsters) the opportunity to study and gain professional and voluntary experience abroad. All around the world, a variety of student mobility programs have been developed, which range from academic stay to language courses, internships and study trips to foreign higher education institutions, excursions, summer courses, research exchange, etc.
One such endeavor has been the launch of the MAIB Program in 2014. Designed by the University of Milano-Bicocca, MAIB - Master in International Business Development is a Double Credential Joint Master program in International Business Development, in partnership with Centennial College (Toronto, Canada) and Alliance University (Bangalore, India), two private institutions that have gained in their respective countries a good reputation for innovation, internationalization, and excellence in higher education. Launched in 2014, it is a full time Program that takes students through the journey of living and studying across 3 different campuses in Milan, Bangalore, and Toronto.
MAIB's goal is to prepare future business leaders to tackle today's complex business environment. It is designed to provide companies with graduates who have both international business and management skills, with "hands-on" approach and cross-cultural competencies. The program provides a truly international and multicultural learning environment, which makes its graduates very attractive to potential employers worldwide.
"Internationalization of higher education is no longer regarded as a goal in itself for Universities, but as a means to improve the quality of education. The knowledge acquisition, improved academic quality, cross-cultural sensitivity, open-mindedness, mobilization of talent in support of global job opportunities are some of the benefits of internationalization of higher education" has stated MAIB Program Director, Prof. Fabio Corno, who himself understood the importance of an international exposure and individual experiences abroad way back when he was a BA student of international business at Columbia University.
There are 5 defining principles of success in today's global world:
International exposure (and spirit): new academic, professional and life-experiences help us become a "better version of ourselves". Through experience we become more self-aware and confident. A diverse education offers students new paradigms, fresh perspectives and finally skills and experience they need to shape their future.
Team leadership: leadership skills are really important and can be developed based on learning models that lay strong emphasis on teamwork and study groups as an essential part of the academic experience. This enables students to integrate their learning across disciplinary, linguistic, and regional boundaries.
Learning in Practice: "Tell me and I forget. Teach me and I remember. Involve me and I learn" said Benjamin Franklin. He was right: only an innovative methodology can allow students to put the acquired knowledge into practice, by solving real-world problems and learning from their mistakes.
Opening doors to career success through solid knowledge: this can be achieved through an international and passionate faculty. Scholars and teachers, together with experienced practitioners from industry hold lectures and seminars focused on many timely issues.
Work opportunities: learning is incomplete without a dedicated career development program in order to support students with their respective career goals.
MAIB was built on these pillars, which are integrated into every aspect of its learning experience. The curriculum is a blend of rigorous general management education, with strong focus on developing inter-cultural competencies to be able to live and work in today's global inter-connected world.